A beautiful earthy purple lemonade infused with mood-boosting, antioxidant rich pea flower tea

A delight to the eye, a boost in mood & a powerful dose of antioxidants all in one delicious and refreshing low sugar lemonade. What's not to love?! *

Fresh to your door – Important shipping information
We're proud of our premium juices and the amazing benefits you feel by enjoying them fresh. For that reason, juices are shipped with care via 1 or 2-day shipping, and sent out only on Mondays, Tuesdays and Wednesdays, so that your juice is never in transit over a weekend. This means that orders placed by Tuesday night will always arrive that same week, while orders placed Wednesday morning or later will often ship the following Monday.

To ensure the best experience, our Juices & Wellness Shots have a $100 minimum order in any combination, and currently ship to the following states: CA, AZ, NV, UT, OR, WA, ID, CO.
1% of all purchases donated to IUCN and deforestation efforts to preserve intact rain forests on planet earth
Free shipping on orders over $100
Gluten Free

Non-GMO

Dairy Free

Vegan
A 14.5 oz (429 mL) bottle of Earthbar Purple Potion Lemonade.
Drink and enjoy. Keep refrigerated. Consume within 3 days of opening.
01. What it does.

Provides powerful antioxidant support*

Pea flower is a stunning blue tea, and just like Green Tea it's a powerhouse of antioxidants. It contains significant amounts of EGCG, polyphenols, tannins, catechins, as well as immensely valuable phytonutrients, that display memory boosting, blood sugar normalizing & pain relieving properties.*

Boosts metabolism

The capsaicin in cayenne peppers has metabolism-boosting properties. It helps increase the amount of heat your body produces, helping you burn more calories per day.*

Improves overall health status*

Lemons contain a high amount of vitamin C, soluble fiber, and plant compounds that give them a number of health benefits. Lemons may aid weight loss and reduce your risk of heart disease, anemia & kidney stones.*
01. What it does.
Provides powerful antioxidant support*

Pea flower is a stunning blue tea, and just like Green Tea it's a powerhouse of antioxidants. It contains significant amounts of EGCG, polyphenols, tannins, catechins, as well as immensely valuable phytonutrients, that display memory boosting, blood sugar normalizing & pain relieving properties.*

Boosts metabolism

The capsaicin in cayenne peppers has metabolism-boosting properties. It helps increase the amount of heat your body produces, helping you burn more calories per day.*

Improves overall health status*

Lemons contain a high amount of vitamin C, soluble fiber, and plant compounds that give them a number of health benefits. Lemons may aid weight loss and reduce your risk of heart disease, anemia & kidney stones.*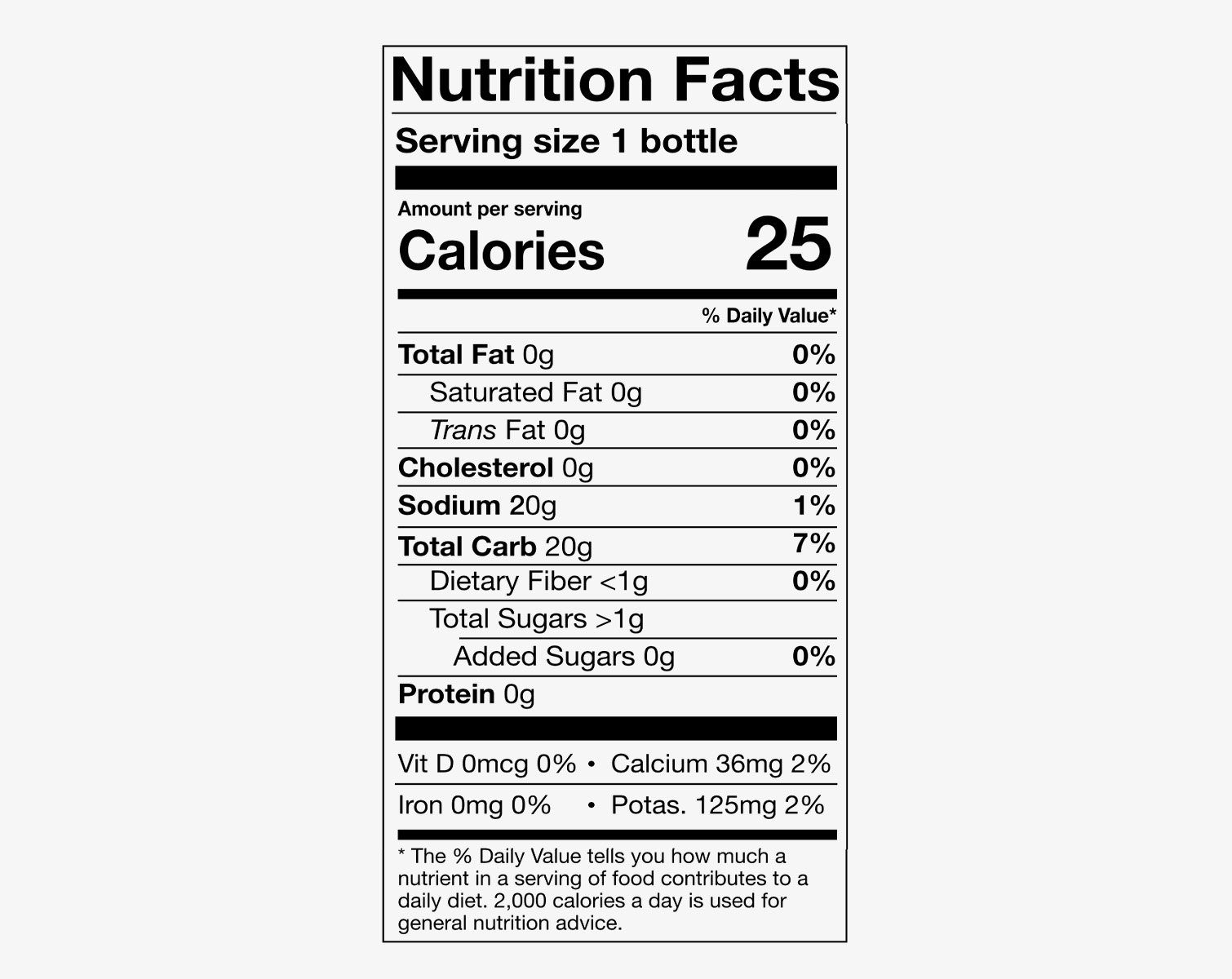 02. What's inside.

We're extremely selective and attentive with what goes in every Earthbar product. If it isn't good for you or doesn't work wonders, we're leaving it out.

Lemon

Get a zest for life with better-than-ever digestion and circulation.*

Butterfly Pea flower Tea

In addition to its powerful antioxidant properties, pea flower tea can enhance cognitive function and provide overall benefits to your psychological well-being.*

Cayenne

Active compound capsaicin helps reduce formation of liver scar tissue and increases blood circulation.*

02. What's inside.

We're extremely selective and attentive with what goes in every Earthbar product. If it isn't good for you or doesn't work wonders, we're leaving it out.

Lemon

Get a zest for life with better-than-ever digestion and circulation.*

Butterfly Pea flower Tea

In addition to its powerful antioxidant properties, pea flower tea can enhance cognitive function and provide overall benefits to your psychological well-being.*

Cayenne

Active compound capsaicin helps reduce formation of liver scar tissue and increases blood circulation.*

Lemon

Get a zest for life with better-than-ever digestion and circulation.*

Butterfly Pea flower Tea

In addition to its powerful antioxidant properties, pea flower tea can enhance cognitive function and provide overall benefits to your psychological well-being.*

Cayenne

Active compound capsaicin helps reduce formation of liver scar tissue and increases blood circulation.*

03. The Earthbar Standard.

Deeply committed to staying extremely selective...

We exist to help everyone become the healthiest version of themselves. That's why every supplement, smoothie, bowl and tincture is tested by our team, rated by holistic experts, tried by your neighbors and true to our 6-point set of standards. A truly curated selection of wellness products.

01. Efficacy
02. Dosing + Potency
03. Active Ingredient Evaluation
04. Bioavailability
05. Quality Ingredients
06. Sustainability

03. The Earthbar Standard.

Deeply committed to staying extremely selective...

We exist to help everyone become the healthiest version of themselves. That's why every supplement, smoothie, bowl and tincture is tested by our team, rated by holistic experts, tried by your neighbors and true to our 6-point set of standards. A truly curated selection of wellness products.

01. Efficacy
02. Dosing + Potency
03. Active Ingredient Evaluation
04. Bioavailability
05. Quality Ingredients
06. Sustainability