Aprico
Everyday Stress Relief Drops
Enjoy your new state of deep calm with this ultimate relaxation formula                  Stress melting drops with a touch of lemon and a hint of mint. The star of this elegant blend is organic THC-free hemp extract, paired with the soothing botanical skullcap, and the balancing amino acid L-theanine — designed to support an entire body shift into relaxation.*
1% of all purchases donated to IUCN and deforestation efforts to preserve intact rain forests on planet earth
Free shipping on orders over $100
Gluten Free

Non-GMO

Dairy Free

Vegan
A 2oz (60ml) bottle of Aprico Everyday Stress Relief Drops.
Take 2 mL by mouth. Hold in mouth for 30 seconds before swallowing. Repeat to desired dosage or as directed by a healthcare professional. Best taken on an empty stomach at least 10 minutes before meals. If pregnant, consult a physician before use.
01. What it does.

Provides high absorbing THC-Free CBD*

Increase absorption by 5-25x so you can feel your best every day.*

Increases GABA & Alpha Waves*

L-Theanine is a botanical extracted from green tea uses for centuries in herbal medicine to relieve tension & support relaxation. And when combined with Gaba, it unlocks a new level of calm.*

Supports nerve health*

Skullcap is an ancient botanical that's. been used for centuries to relieve tension & support relaxation.*

Fast-Acting*

Typical hemp tincture absorption hovers at 6-10%. Aprico's exclusive nano-emulsion delivery offers 5x better, and faster absorption.*
01. What it does.
Provides high absorbing THC-Free CBD*

Increase absorption by 5-25x so you can feel your best every day.*

Increases GABA & Alpha Waves*

L-Theanine is a botanical extracted from green tea uses for centuries in herbal medicine to relieve tension & support relaxation. And when combined with Gaba, it unlocks a new level of calm.*

Supports nerve health*

Skullcap is an ancient botanical that's. been used for centuries to relieve tension & support relaxation.*

Fast-Acting*

Typical hemp tincture absorption hovers at 6-10%. Aprico's exclusive nano-emulsion delivery offers 5x better, and faster absorption.*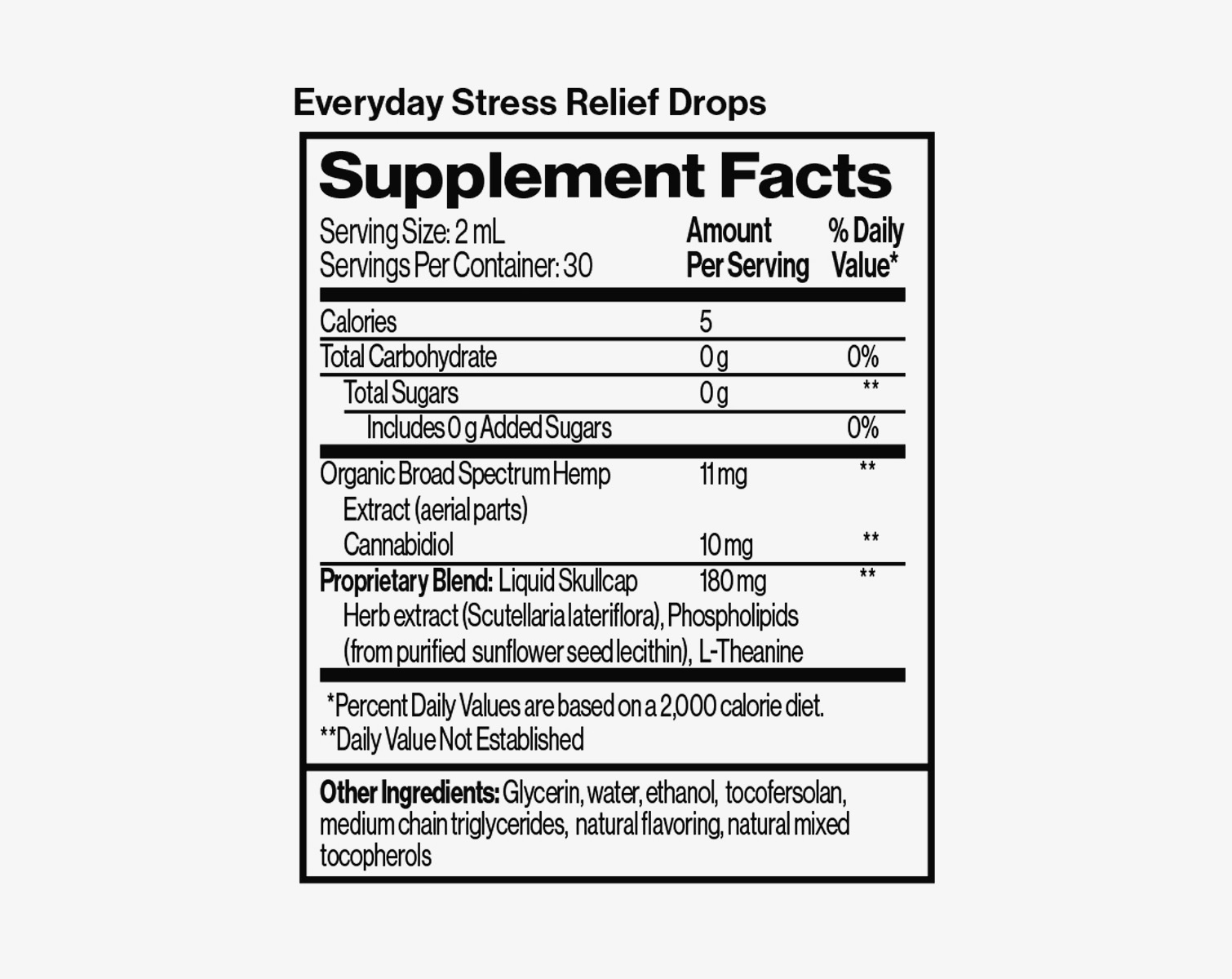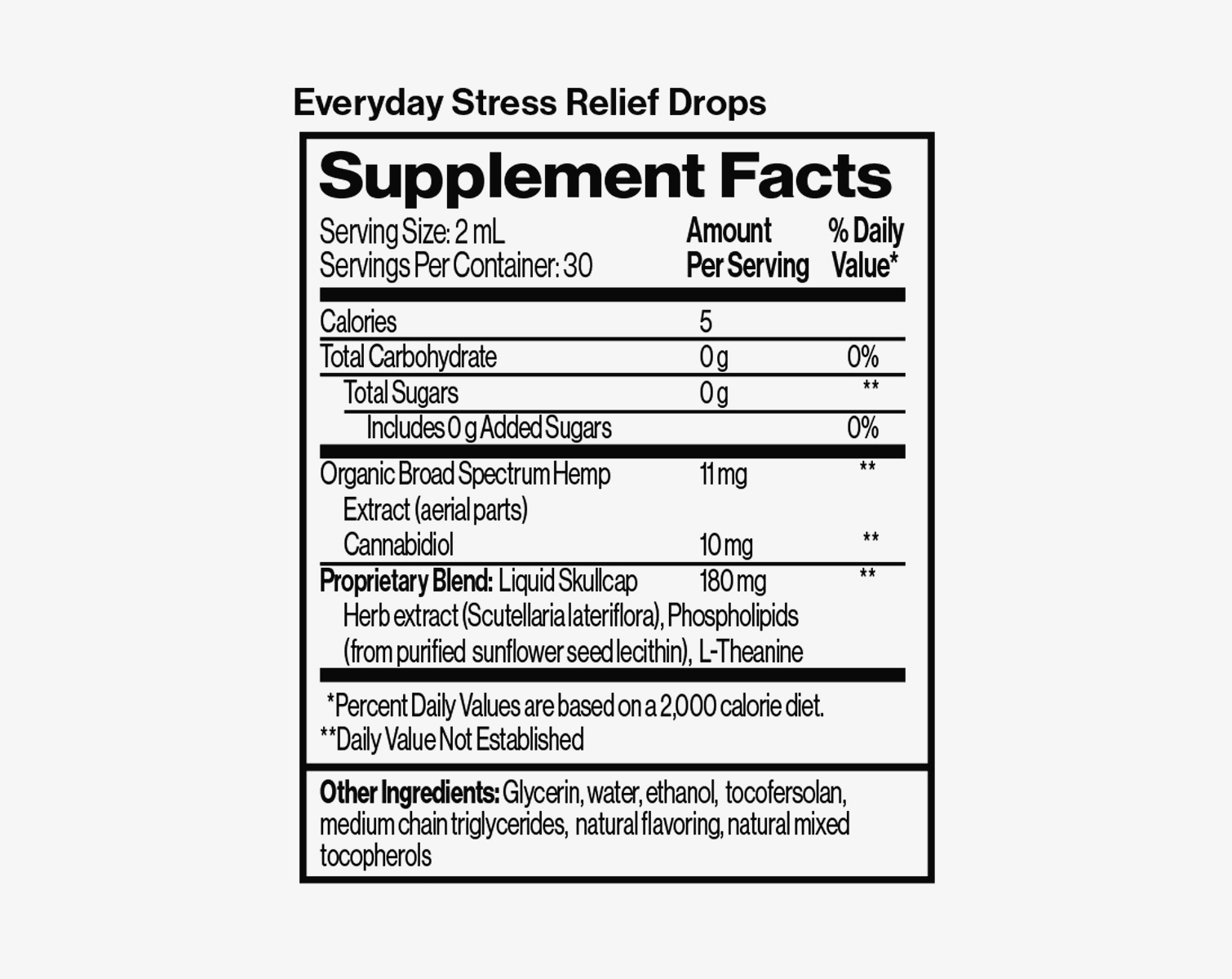 02. What's inside.

We're extremely selective and attentive with what goes in every Earthbar product. If it isn't good for you or doesn't work wonders, we're leaving it out.

CBD

CBD supports your body's endocannabinoid system, the network of receptors responsible for balancing brain function, gut and immune health, and healthy inflammation.*

L-Theanine

Increases alpha-wave production and modifies brain waves, which decreases anxiety and brings equilibrium to your mind and body.*

Skullcap

Skullcap has been used for more than 200 years as a mild relaxant and as a therapy for anxiety, tension, and nervous system support.*

02. What's inside.

We're extremely selective and attentive with what goes in every Earthbar product. If it isn't good for you or doesn't work wonders, we're leaving it out.

CBD

CBD supports your body's endocannabinoid system, the network of receptors responsible for balancing brain function, gut and immune health, and healthy inflammation.*

L-Theanine

Increases alpha-wave production and modifies brain waves, which decreases anxiety and brings equilibrium to your mind and body.*

Skullcap

Skullcap has been used for more than 200 years as a mild relaxant and as a therapy for anxiety, tension, and nervous system support.*

CBD

CBD supports your body's endocannabinoid system, the network of receptors responsible for balancing brain function, gut and immune health, and healthy inflammation.*

L-Theanine

Increases alpha-wave production and modifies brain waves, which decreases anxiety and brings equilibrium to your mind and body.*

Skullcap

Skullcap has been used for more than 200 years as a mild relaxant and as a therapy for anxiety, tension, and nervous system support.*

03. The Earthbar Standard.

Deeply committed to staying extremely selective...

We exist to help everyone become the healthiest version of themselves. That's why every supplement, smoothie, bowl and tincture is tested by our team, rated by holistic experts, tried by your neighbors and true to our 6-point set of standards. A truly curated selection of wellness products.

01. Efficacy
02. Potency + Dosing
03. Active Ingredient Evaluation
04. Bioavailability
05. Quality Ingredients
06. Sustainability

03. The Earthbar Standard.

Deeply committed to staying extremely selective...

We exist to help everyone become the healthiest version of themselves. That's why every supplement, smoothie, bowl and tincture is tested by our team, rated by holistic experts, tried by your neighbors and true to our 6-point set of standards. A truly curated selection of wellness products.

01. Efficacy
02. Potency + Dosing
03. Active Ingredient Evaluation
04. Bioavailability
05. Quality Ingredients
06. Sustainability